Circulaire collectie -S3- Extremely Safe.
18 August 2018
AN IMPORTANT STEP FORWARD:
THE WORLD'S FIRST EVER CIRCULAR SAFETY SHOE!
As a pioneer in innovation we are taking our responsibility.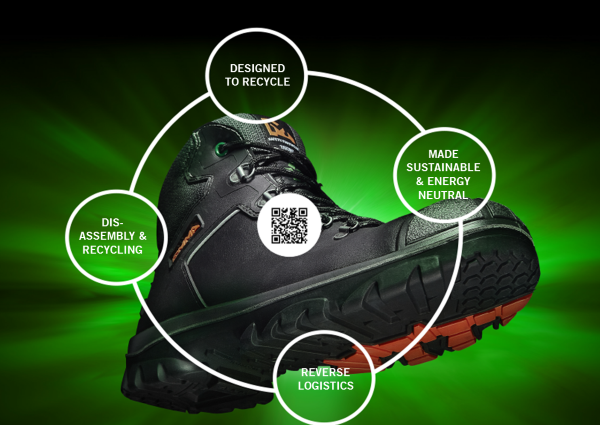 In recent years we have worked really hard to develop safety shoes that are not only safer, but also entirely circular. And we have been successful!
We have managed to develop the world's very first circular safety shoes. This means that they can be entirely recycled and all materials are 100% reused. For example, in furniture, as building material and naturally in new safety shoes.
THE NEXT STEP: MAKING OUR INTIRE COLLECTION CIRCULAR IN 2019
We currently have six entirely circular safety shoes in our collection. But it doesn't stop there. Over the course of 2018 we will adapt a number of our existing models to such an extent that they will also become circular. In doing so we aim for our entire collection of safety shoes to be produced in a circular manner by 2019.
---
SAFETY FIRST, WHATEVER THE FUTURE HAS IN STORE
EMMA Safety Footwear has been marching ahead in safety shoe development for over 85 years.

With the world now changing faster than ever, we have adapted our organisation. This means we can already launch solutions for working conditions in the future. Whatever the future brings, we will ensure that you and your colleagues can walk around safely.

We work really hard each day to make safety shoes even better. Safer and more comfortable. More sustainable and in closer contact with our users. A never-ending search for added value.
---
THE FIVE BASIC PRINCIPLES OF EMMA
CONTINUOUS IMPROVEMENT
Never stop learning and improving
NEW TECHNOLOGY
Apply the latest technology
CUSTOMER INVOLVEMENT
Customised solutions using data analysis and co-creation
EVER-CHANGING WORLD
Safety shoes for a world in transition
CIRCULAR ECONOMY
Now available: the world's first ever entirely circular safety shoe!
---
NEW CIRCULAR LINE FROM EMMA
In addition to our Amazone we have five other entirely circular safety shoes in our collection, all in the category S3. You can then choose from a variety of designs.Keep an eye on our site, as more and more of our models are taking steps to become 100% circular.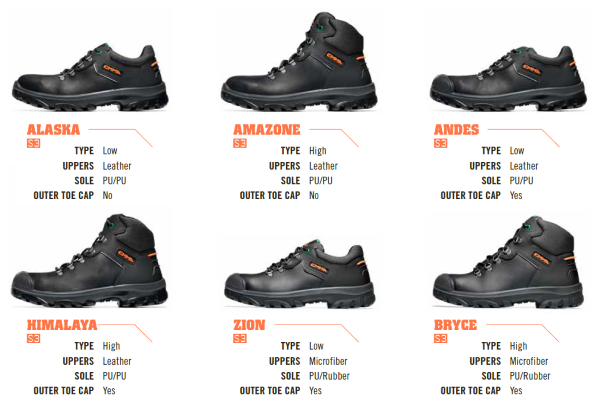 ---
EMMA APP : INNOVATION NEVER STOPS
EVERYONE'S OWN EMMA
Every pair of EMMA safety shoes is fitted with a unique QR code. This allows us to link each pair of shoes to the user and this paves the way for new services and flows of information. When users scan the QR code with the special EMMA app they can already see a passport of materials with a summary of all materials that have been used in the shoe. All these materials have been chosen for their durability and environmental safety, and the next application of each material has already been identified. Thoughts about safety and sustainability are therefore combined. Both aspects effectively reinforce each other in the continued search for better safety shoes.
---
REVERSE LOGISTICS - HOW WE MAKE CIRCULAR WORK FOR YOU
Working with our chain partners we provide a service to take care of the returns logistics ourselves. All raw materials can therefore embark on their new lives and you will be saved any bother.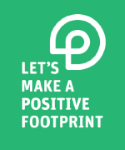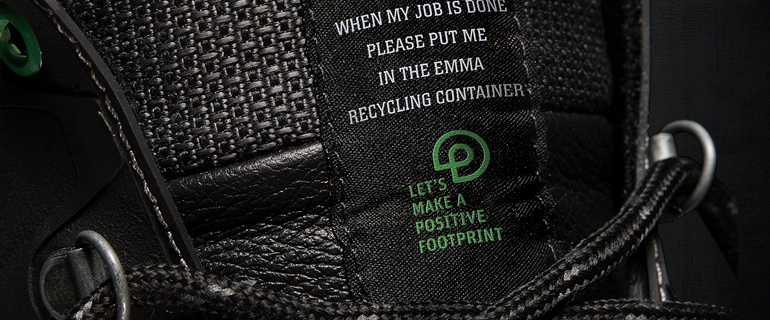 100% CIRCULAIR SAFETY SHOE
Following a period of intensive research, EMMA Safety Footwear is launching its next generation of safety shoes in March 2018: safer, more comfortable AND 100% circular. This concerns just 6 models for the moment, but EMMA Safety Footwear aims to make its entire safety shoe collection circular by 2019. Fully equipped with a material passport and a service device to provide carefree logistics for returns.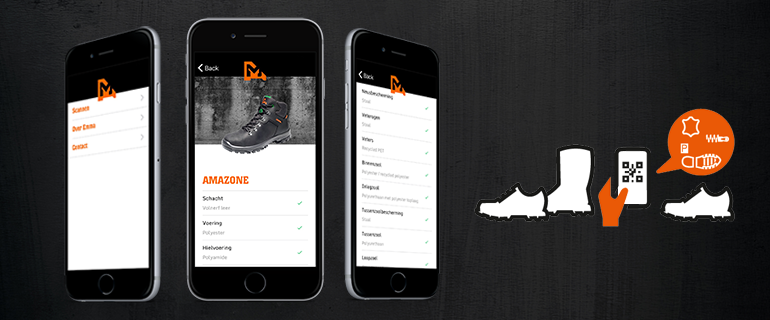 INNOVATION NEVER STOPS
Every pair of EMMA safety shoes is fitted with a unique QR code. This allows us to link each pair of shoes to the user and this paves the way for new services and flows of information.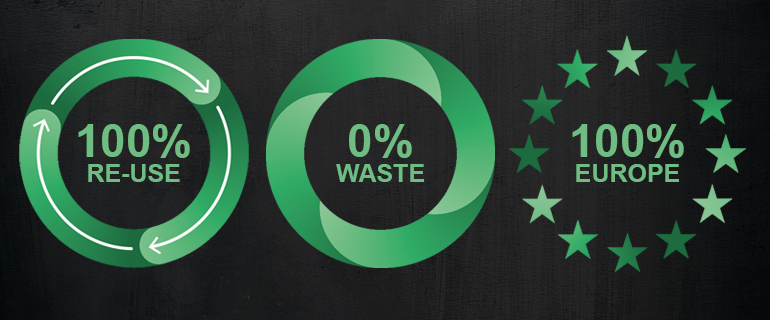 CIRCULAIR ECONOMY
We not only wish to protect those wearing our shoes, but also the world around us. Our vision is that safety shoes in the future can only be sustainable.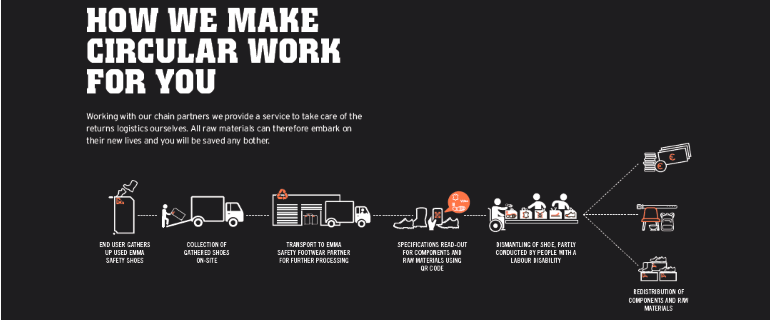 REVERSE LOGISTICS
Together with its chain partners, EMMA Safety Footwear makes sure that the shoes are returned, that the raw materials are registered in a materials database and that the raw materials are reused for new products. Starting in 2019, recycled material will also already be added to the shoes. At present, the inner sole is made of 70% recycled material and the laces are made of used PET bottles, which are recycled after use.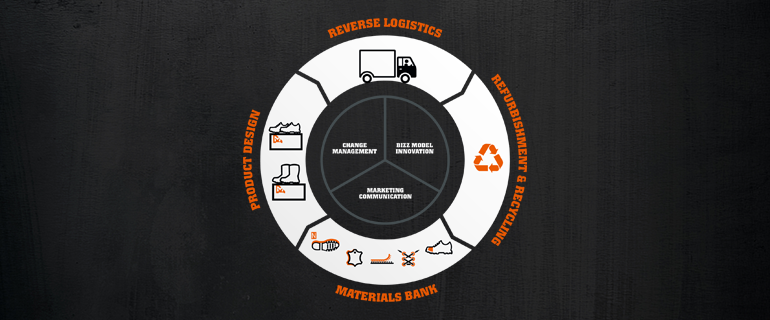 What does circular manufacturing mean to EMMA?
Full circular manufacturing at EMMA Safety Footwear means, among other things:
•Every circular shoe has its own material passport.
•The materials in the shoe have been selected for their long useful life.
•All raw materials are reused.
•A future application is known for every material.
•All shoes are individually identified in order to be able to trace them throughout the chain.