THE PERFECTLY FITTING ORTHOPAEDIC SAFETY SHOE WITH NO COMPROMISE
When semi-orthopaedic modifications and/ or support soles are unable to achieve the desired result EMMA can now offer a new alternative: certified orthopaedic safety shoes made in a flexible manner. This allows us to live up to our motto "safety for everybody"; with this solution it really is possible for everyone to wear a certified safety shoe.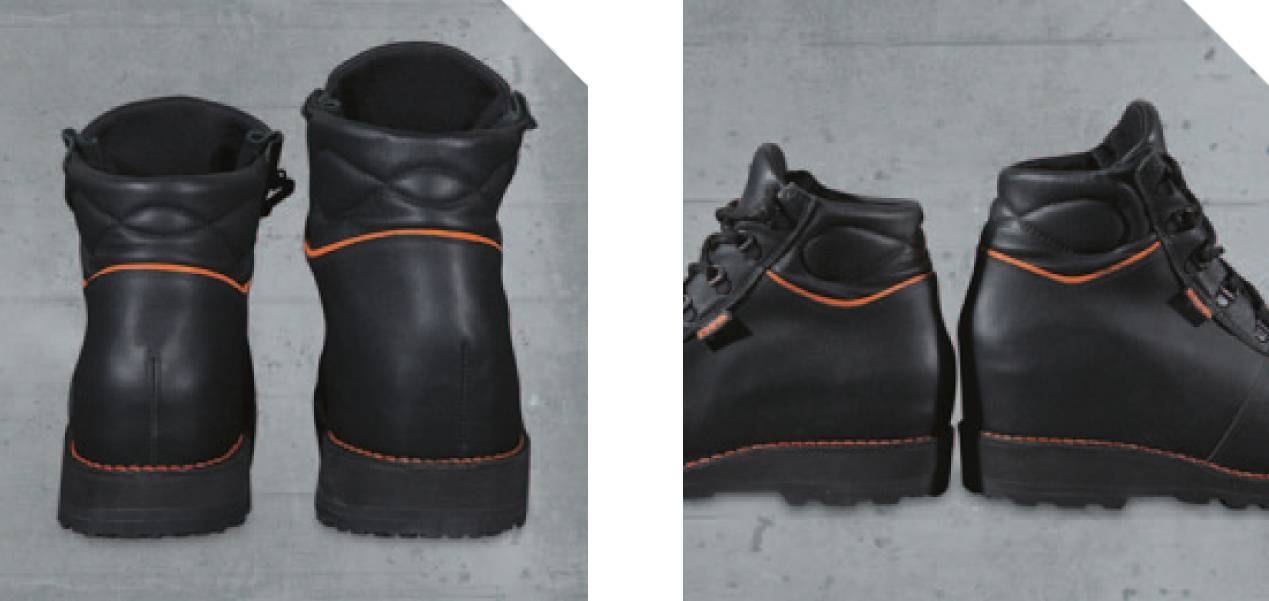 This safety shoe is made possible by working in co-production. The orthopaedic shoe technician is responsible for measuring the shoes and producing the last. After that the company OSK Schoentechniek takes care of shoe production. To do so EMMA provides the certified materials and takes responsibility for certifying the shoe. EMMA has developed and certified a range of four different safety shoes for this purpose.
FLEXIBLE METHOD AND CERTIFICATION STANDARD EN ISO 20345:2011
This flexible production method allows the orthopaedic shoe technician total freedom. As long as EMMA materials are used in accordance with established guidelines then the shoe may retain its certification under the European safety standard EN ISO 20345:2011. This allows the shoe technician to create the perfect fit without having to compromise.
Orthopedics Instruction Shoe Last (Bekijk hier de instructiefilm)
Certificate Type Orthopaedic Line ESD O3 Nitril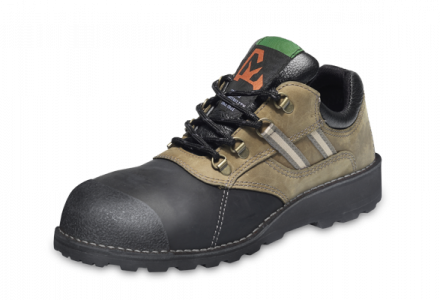 Ortho Nordic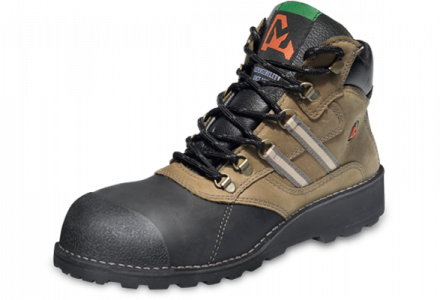 Ortho Nestor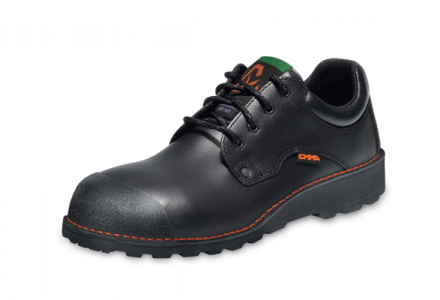 Ortho Paul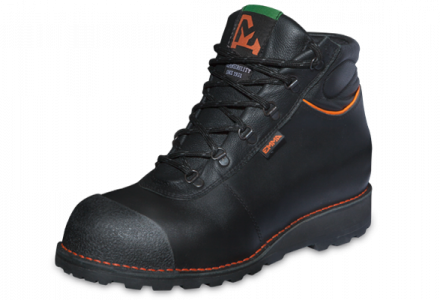 Ortho Patrick
model:
EMMA Paul Ortho
EMMA Patrick Ortho
EMMA Nordic Ortho
EMMA Nestor Ortho
EMMA Cas Ortho

EMMA Corona Ortho
Ideal is cases such as:
1. Particular shapes and sizes of feet that do not fit a semi-orthopaedic safety shoe
2. Osteoarthritis of the ankle
3. Foot drop
4. Leg length discrepancies greater than 2 cm
5. Feet threatened by diabetes mellitus or rheumatoid arthritis