EMMA SAFETY FOOTWEAR: SUSTAINABILITY REPORT 2020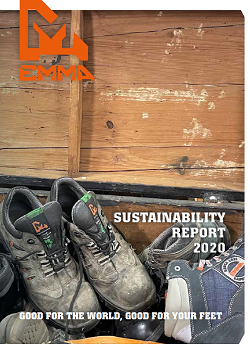 Enter your email address at the bottom of this page and download EMMA's Sustainability Report 2020.
GOOD FOR THE WORLD, GOOD FOR YOUR FEET
2020, A YEAR OF EXTREMES
The whole world has been turned on its head, so we must all continue to take action and make positive contributions. Now is the time to invest in sustainability, innovations and knowledge, to remain successful in the long term. If you want to know how we did this in 2020, read the sustainable annual report.
Download the Sustainability Report 2020!
---
EMMA SAFETY FOOTWEAR: SUSTAINABILITY REPORT 2020