NEXT USE APPLICATIONS
All returned shoes are registered in a materials bank: C_bank by Cirmar. The next use applications of our EMMA shoes are as follows (and constantly evolving):
Leather (uppers): leather is reused in press products, among other things via a compounding process. These include accessories such as belts, watches, etc. Other plastics are also being expressly considered in this respect.
TPU (counter): TPU is a thermoplastic material and therefore melts back to TPU.
Polyurethane (PU) (soles): PU is reused in mats, products to replace cork, as insulation material.
Steel (toe caps, eyelets, lace hooks): steel goes through the metal recycling process after use. Metal can be recycled at the same level and for multiple cycles.
PET (laces): laces are already made from PET bottles. These return to the PET recycling process. PET can be recycled at the same level for multiple cycles. Over time, new material will need to be added to maintain the same material strength.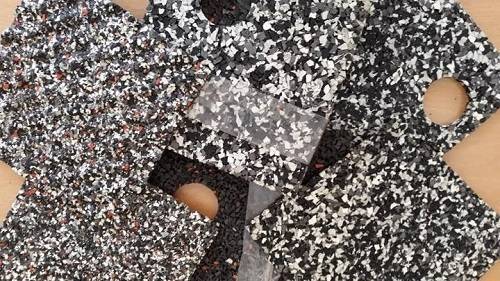 EMMA is currently taking back the used shoes based on customer requests and the shoes are already being dismantled into various material flows. We have found a partner for the PU that uses the material as a raw material for insulation materials. For the other materials, we are currently still setting up the recycling process in collaboration with our chain partners. In the meantime, we are building our volumes for the recycling processes.